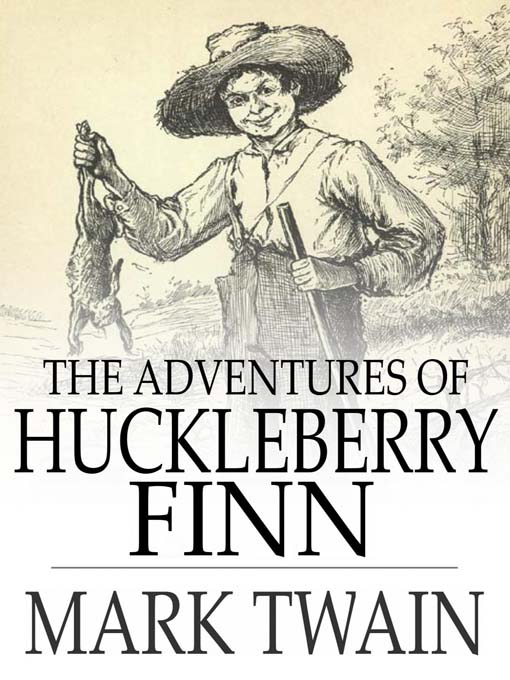 Huck Finn Study and Discussion Guide – Students need to keep up with this. They need to copy down the answers for each question and indicate the chapters the answers are associated with. (With thanks to Mrs. O'Connor)
Huckleberry Finn Audio – ITunes – Students can use this link (if they have ITunes) to listen to each chapter.
Huckleberry Finn Prompt Sheet – Students need to use this as a guide for their essays.
Huckleberry Finn Outline Template – Students need to use this template to help them format their papers and provide a guideline for them to follow before writing a rough draft.
Huckleberry Finn Essay Topic Suggestions – Students may use this list as a guide to get ideas for topics to focus on for each prompt option provided. There are ideas for the qualities/characteristics that Huck possesses to make him the ideal American; ideas for the criticisms against Americans or American society; ideas for what each symbol can represent and possible themes.
Huckleberry Finn Drafting Suggestions – Students should use these for reminders about what to do during the drafting process of their essays. They are reminders for items such as citations, introducing quotes, etc.
Huckleberry Finn Peer Review Checklist – Students need to use this checklist to complete two (2) peer reviews on completed rough drafts.
Huckleberry Finn Self-Edit Checklist – Students need to use this checklist before submitting their final drafts to make sure they have all of the necessary components and proper formatting.
Huckleberry Finn Work Cited Entry – Students may use this to help them cite the proper resource that we used in class. Be cautious of using sites like Easybib because they may not have all of the proper information for your specific citation.